Patrick Alan Miller, Ph.D., FASLA, FCELA — Professor of Landscape Architecture based in Blacksburg, Virginia and Nye , Montana
The Greening of Cities
Principle Investigator:
Dr. Patrick Miller, FASLA, FCELA
Virginia Tech
Co-Workshop Organizers:
Dr. Carol Boyle, University of Auckland
Dr. Patrick Miller, Virginia Tech
Dr. Franco Montalto, Drexel University
Graduate Research Assistants:
Eujin Julia Kim
Sinan Kordon
NSF Grant
This material is based upon work supported by the National Science Foundation under Grant No. 1249672. Any opinions, findings, and conclusions or recommendations expressed in this material are those of the author(s) and do not necessarily reflect the views of the National Science Foundation.
For

US National Science Foiundation
Project Description:
Sustainability is well recognized as a major challenge for society for this century. Population growth, urbanization, energy costs, resource and monetary constraints, climate change, aging infrastructure, social inequality all pose acute risks to contemporary society. There is currently limited understanding of the complex and interrelated risks that such trends pose on the large scale infrastructure systems in cities, which as of 2009 housed more than half of the world's population. New paradigms for land development, infrastructure design, and ecological restoration are needed if urban environment quality of life is to improve amidst such formidable set of constraints. This report will summarize some of the results of a three day workshop supported by the Nation Science Foundation held in Auckland, New Zealand during December of 2012. The workshop facilitators included three university professors, with three different disciplinary backgrounds (landscape architecture, civil engineering, systems analysis). The workshop focused on three topics were: 1) Functions and services provided by green infrastructure, 2) The green infrastructure implementation gradient and 3) Strategies for assessing green infrastructure performance. Deliberation regarding each of these topics was intense and wide ranging. The workshop included participants from around the worlds and took a global perspective regarding green infrastructure research needs.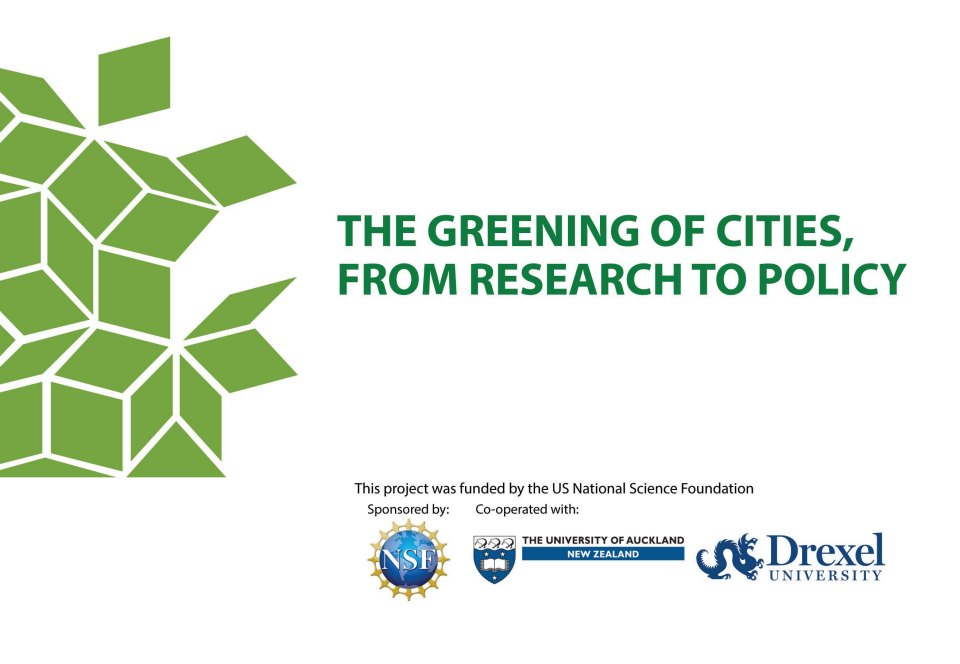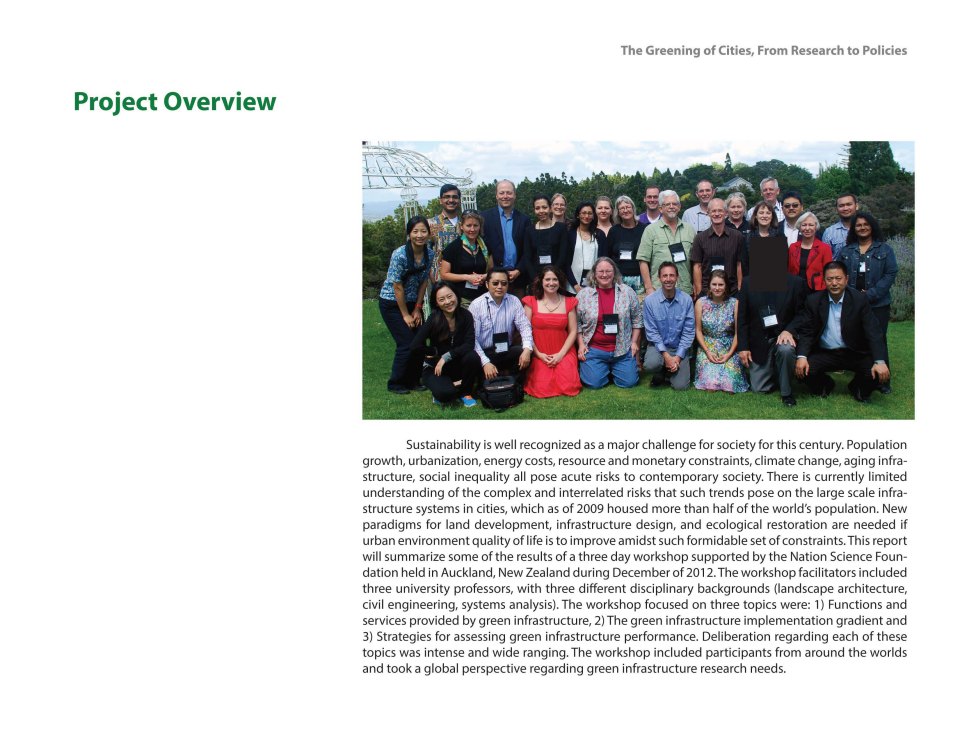 Project Overview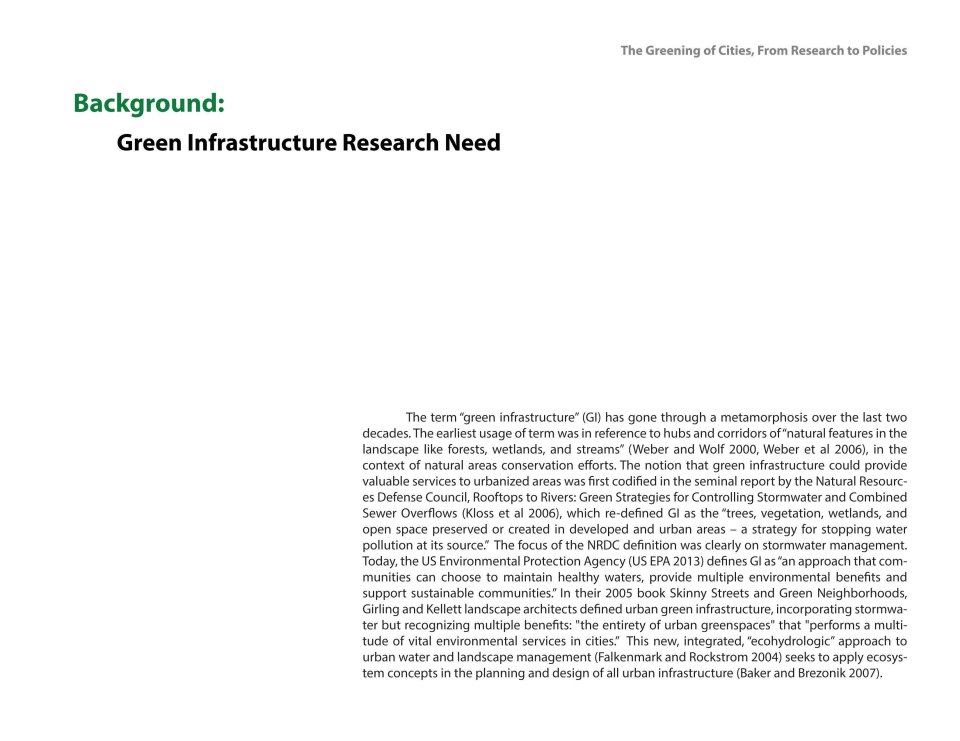 Background:
Green Infrastructure Research Need
The Change of Green Infrastructure Definition
and Policy/Research Focus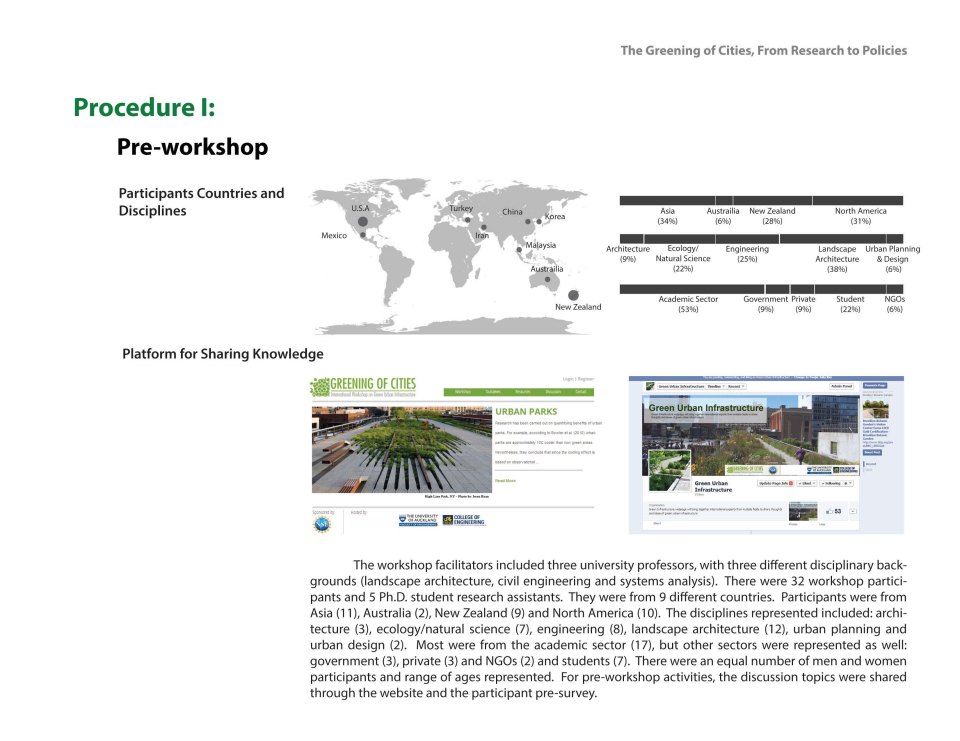 Pre-workshop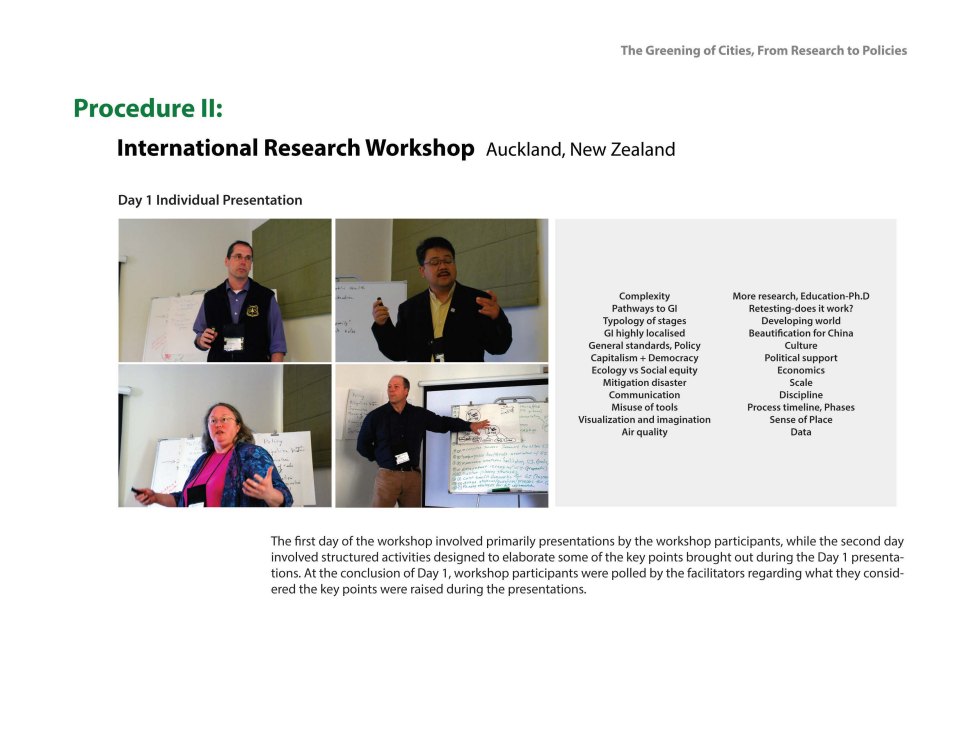 International Research Workshop Auckland, New Zealand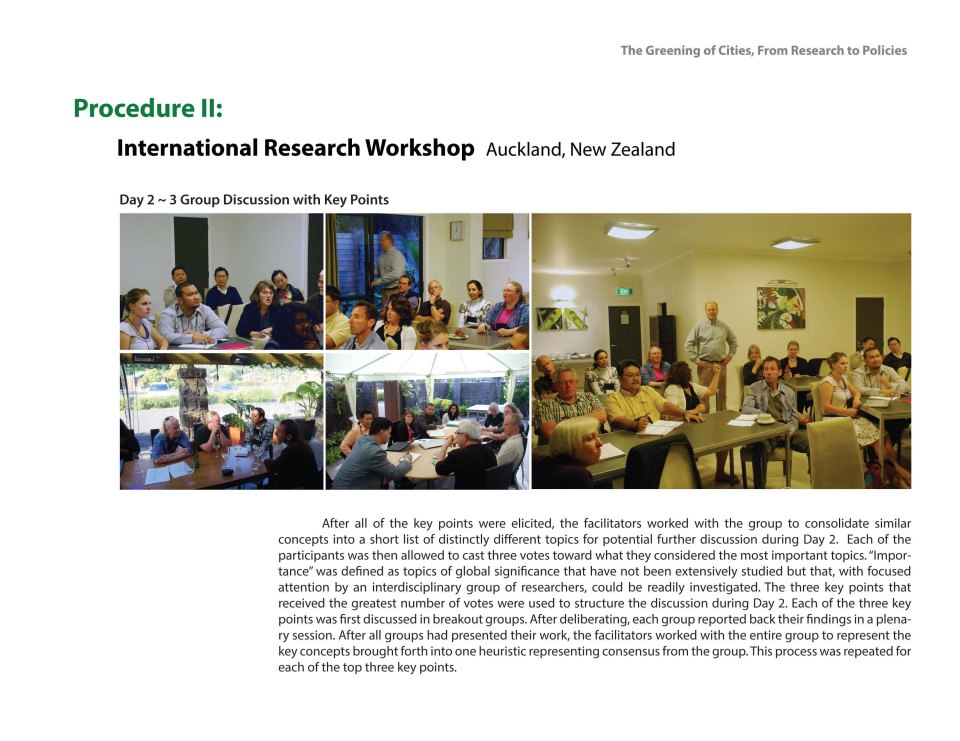 International Research Workshop Auckland, New Zealand
Major Results:
Functions and Services Provided by Green Infrastructure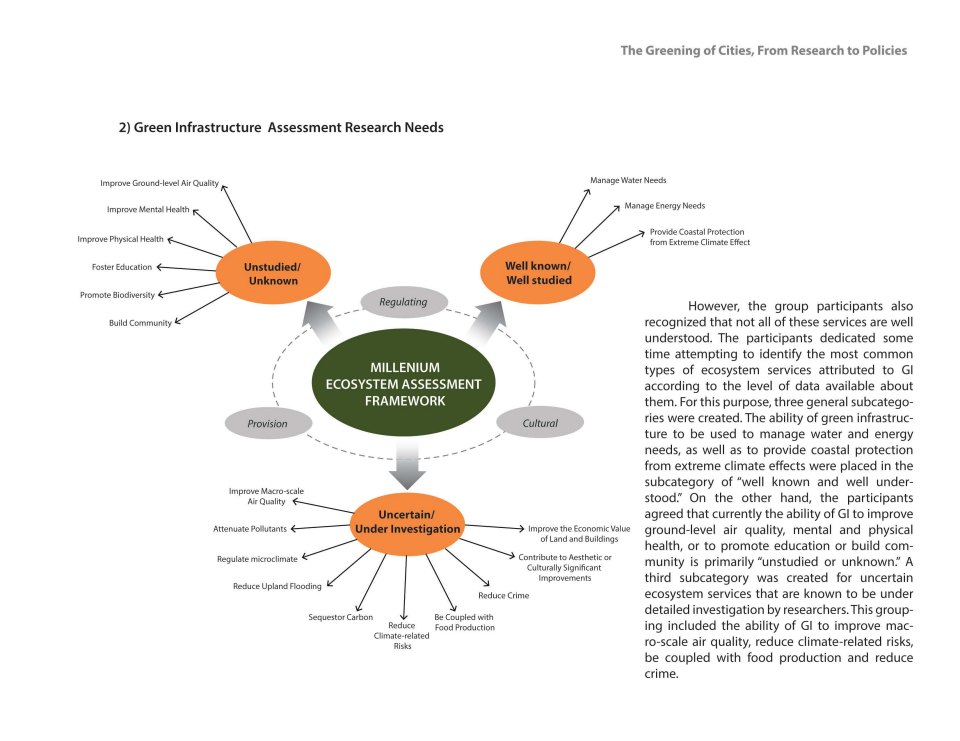 Green Infrastructure Assessment Research Needs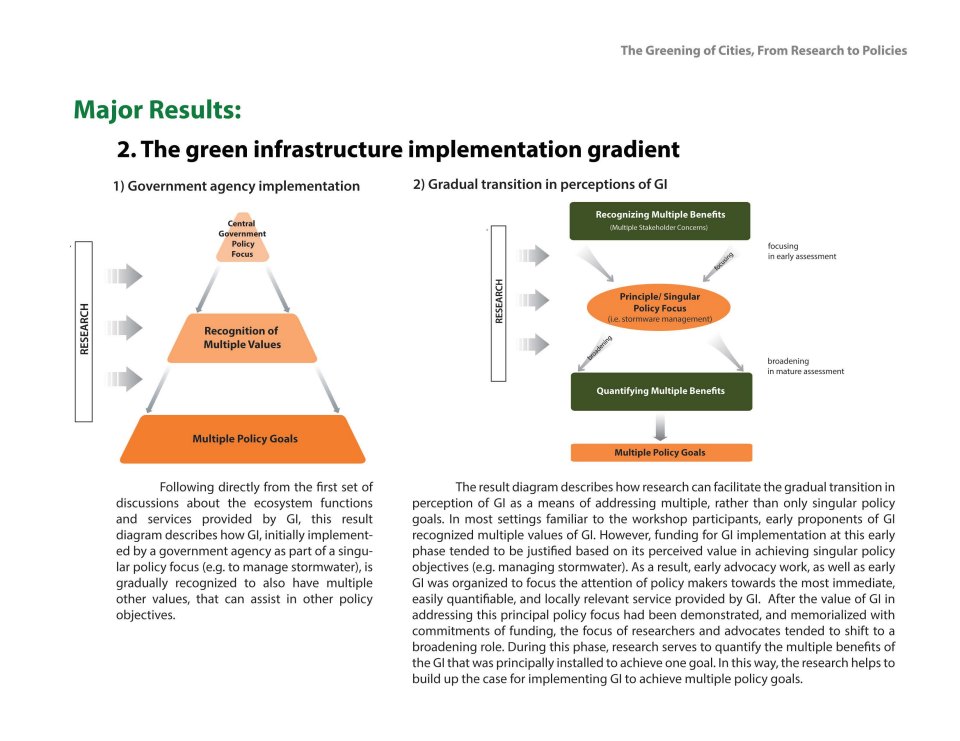 The green infrastructure implementation gradient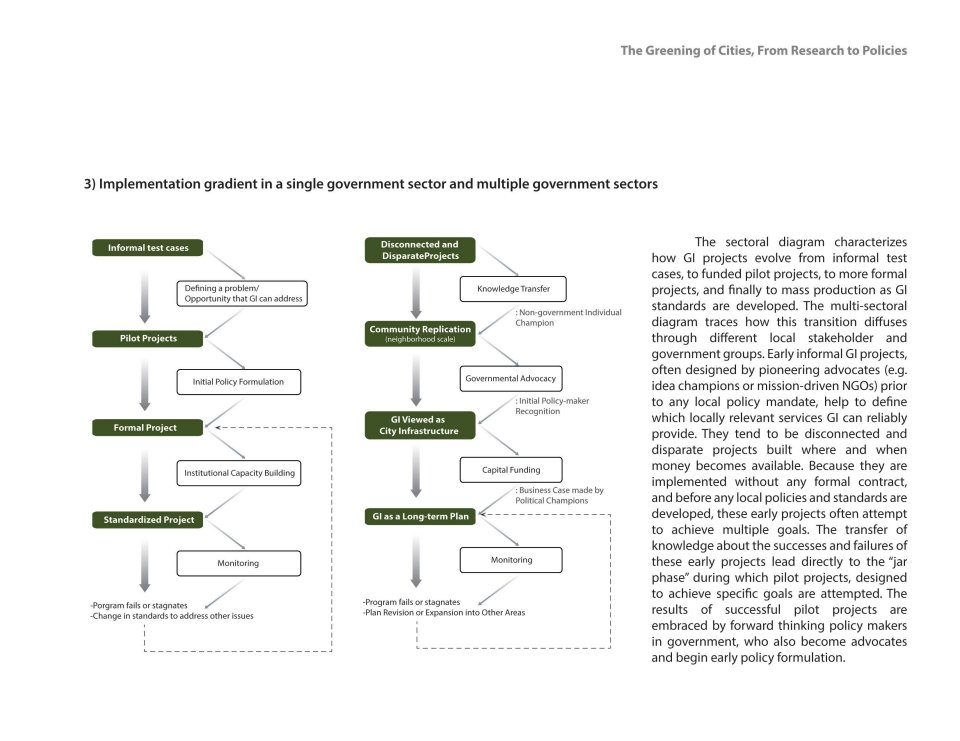 Implementation gradient in a single government sector and multiple government sectors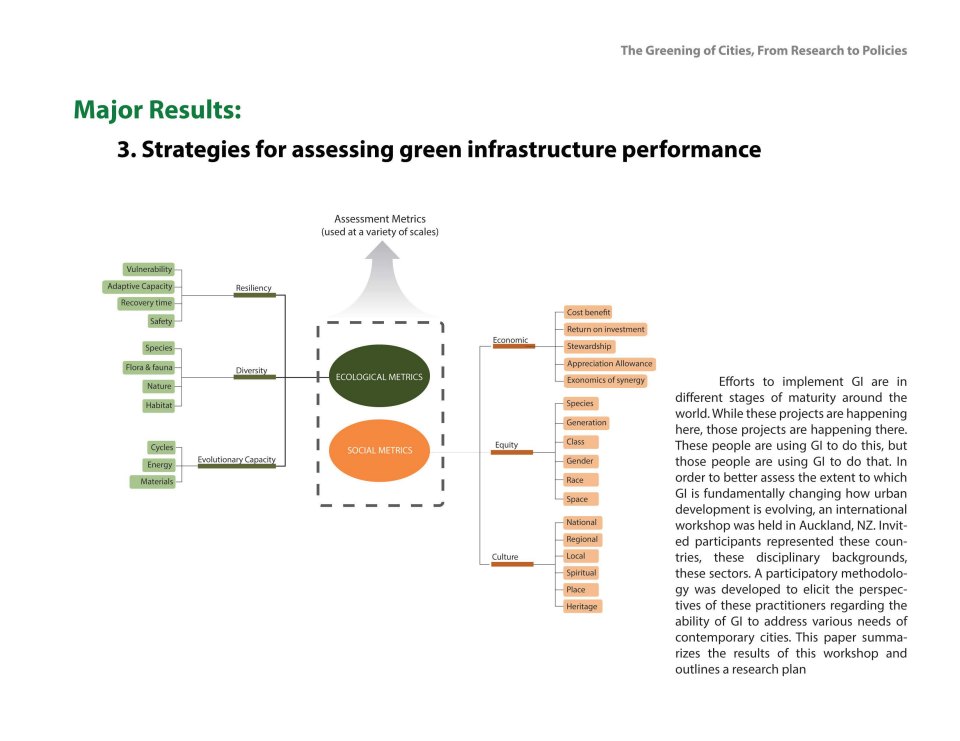 Strategies for assessing green infrastructure performance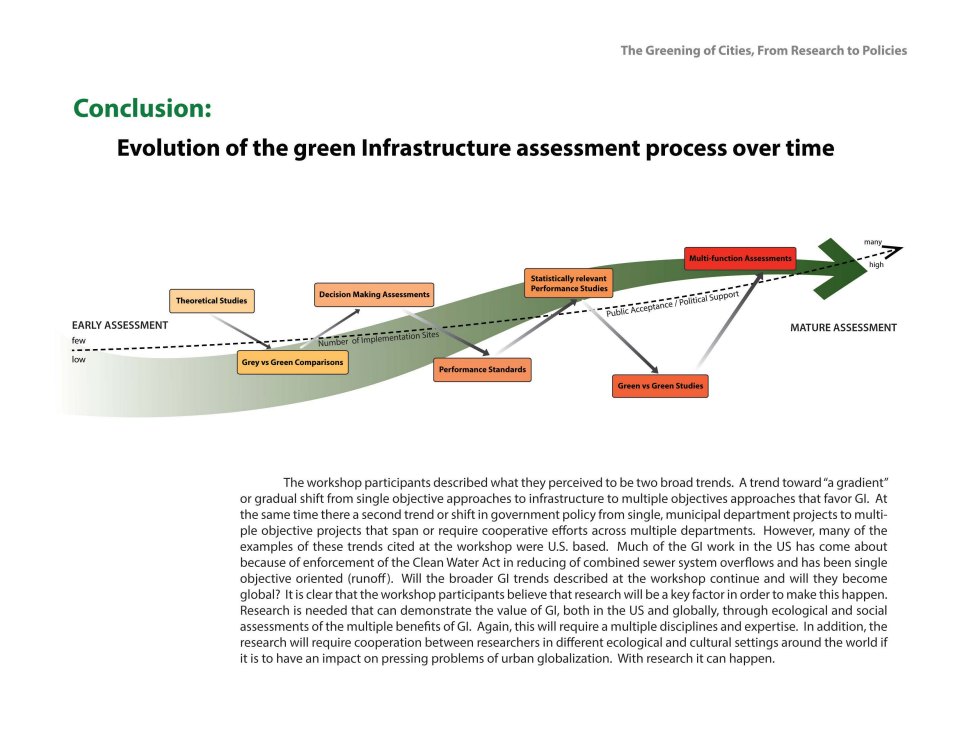 Conclusion:
Evolution of the green Infrastructure assessment process over time
Next
Claytor Lake Scenery Management Study